The Burnett Dairy Cooperative has been busy helping local food banks and school children with the cheese.
"We just finished making 16,000 pounds of shredded Mozzarella cheese which will head out to 19 area schools this Thursday, Friday and Monday," said Jenny Binversie of the Burnett Dairy Cooperative. "This is an uncharted time of need and we are happy to get cheese into the hands of those that need it most."
Burnett Dairy Cooperative has delivered 16,000 pounds of its shredded cheese to over 8,000 students across 19 schools, including Grantsburg, Siren and Webster.
Each student that has signed up for a meals on wheels program will be receiving a two pound bag of shredded Mozzarella cheese," Binversie said.
They also donated over 8,000 pounds of cheese to Ruby's Food Shelf in Siren.
"The Burnett Dairy Cooperative and our member farmers recognized an opportunity to make a difference during an extremely challenging time for our country and the dairy industry," said Dan Dowling, CEO and president for the Burnett Dairy Cooperative. "Farmers have always been the backbone of the national food supply, so we felt a responsibility to marshal our resources—and a little ingenuity—to fight hunger in our communities by donating as much cheese as we can."
Burnett Dairy Cooperative and its member farmers are keeping to business as usual and donating cheese to food pantries, schools and nonprofit organizations supplying free meals. The cheese is being given to organizations based nearby the Cooperative's Grantsburg headquarters, including in the Greater Minneapolis-St. Paul metro area.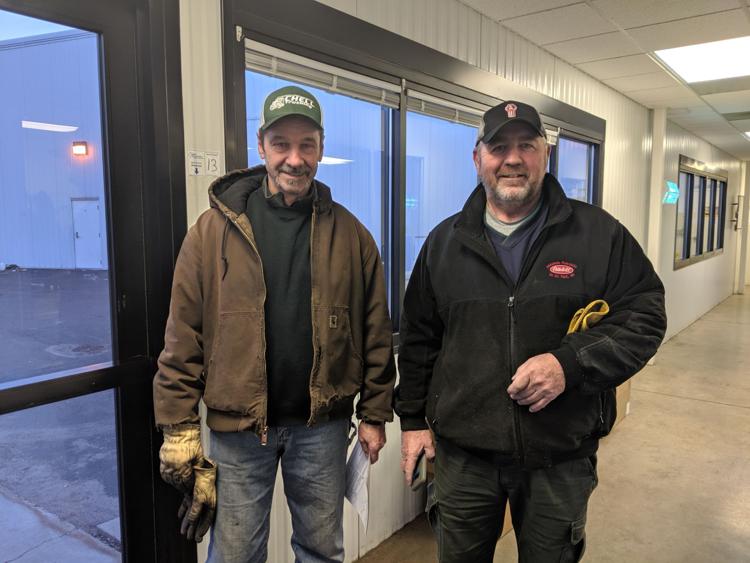 As part of the effort, Chell Trucking, in Siren, is donating time and refrigerated truck space to help safely distribute the cheese to partners.
"We would like to give a special shout out to Bruce Chell - Chell Trucking of Siren - and his driver Jay Wondra for volunteering to deliver cheese donations out to 19 area schools, Catholic Charities and United Way St. Croix Valley," the co-op wrote in a Facebook post. "These two are quite the team and we can't thank them enough for their early mornings, many miles, and big hearts."
Binversie told the Sentinel they have been getting inquiries on social media about helping schools and local food shelves.
"We're excited to be able to help out when we can, in any way we can."