Every year during Police Week, Burnett County holds their Law Enforcement Memorial Service. For the last two years, it was held in Siren's school auditorium.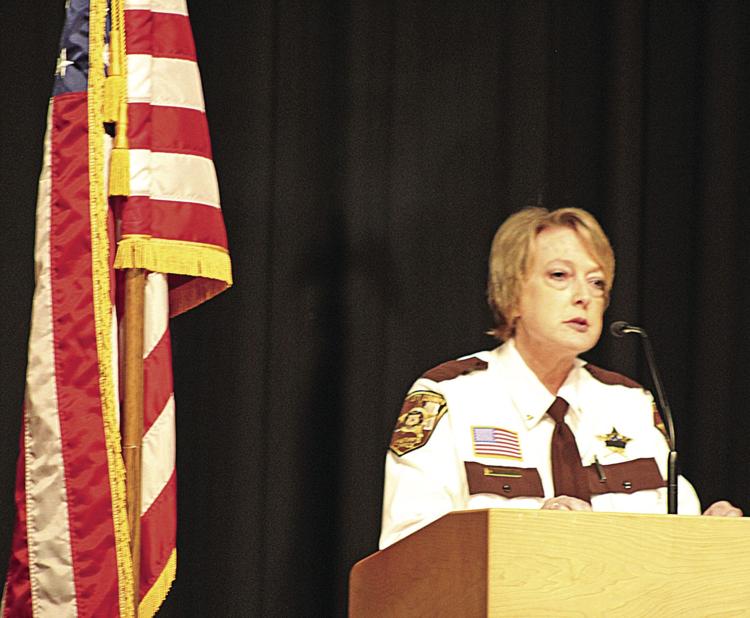 "We are dedicated to serving our citizens," Burnett County Sheriff Tracy Finch told the crowd. "There is great support for law enforcement in Burnett County."
Chris Spaight of Wisconsin Department of Natural Resources once again was the emcee for the evening. He got choked up when talking about his recently fallen colleague, Eugene Wynn.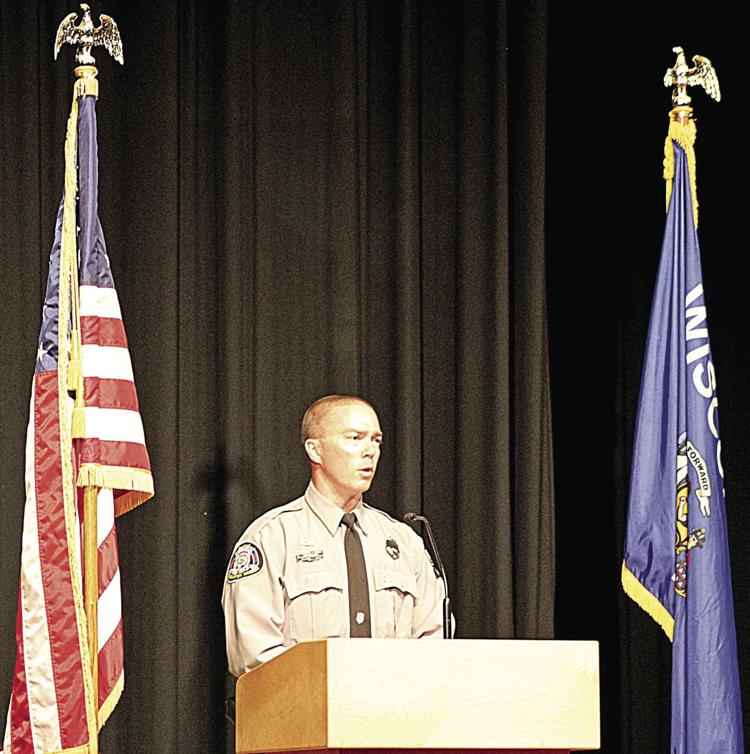 "On April 19, I said goodbye to my friend and colleague," DNR Conservation Warden Chris Spaight said. "Sgt. Eugene Wynn, end of watch April 19, 2019."
Karlee Sybers was the student speaker for the evening. Karlee, the daughter of Siren Chief of Police Chris Sybers, talked about the life of a law enforcement kid.
"My dad has been Chief of Siren Police my whole life," she said. Karlee talked about the pros and cons of having a police officer for a dad.
"People get angry and talk badly about my dad just for doing his job," Karlee said. "Those same people rely on the police for protection and safety. They are just doing their jobs."
Justyce Wedin, daughter of Webster Chief of Police Stephenie Wedin, sang a tribute song during the memorial service.
District Attorney Joe Schieffer was the keynote speaker for the evening. He talked about the difference between sacrifice and the ultimate sacrifice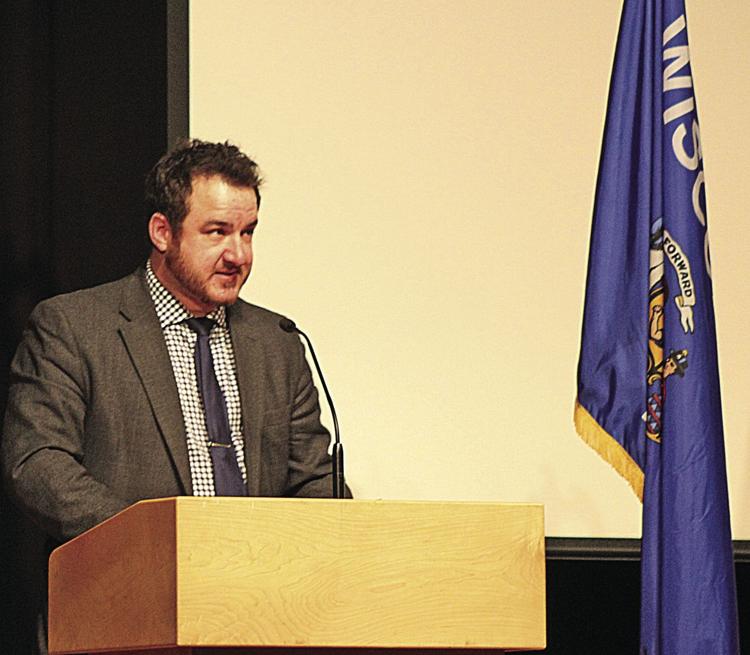 Schieffer told a story about meeting the Milwaukee Chief of Police and noting they had bodyguards with them at all times. He added the chief's home address had to be kept a secret due to security concerns.
"My first jury trial up here involved Chief Sybers," Schieffer said. The story highlighted Sybers' willingness to be public about his house and what the scene was during the time in question of the trial. In court that day, Sybers described his house and which cars were in the driveway at the time.
"My point is, Burnett County is a special place," Schieffer said.
He continued by reading a monologue from the television show Dragnet.
"'How's it going Dick Tracy?' How many jaywalkers did you pinch today?'," Schieffer said. "You're a cop, a flat foot, the fuzz, the heat, you're poison - they call you everything besides police officer."
He concluded his remarks by reminding everyone in the auditorium to engage individuals to better understand where they are coming from.
The service was followed by baked goods and other treats in the Siren cafeteria.