With North American bird populations plunging 30% over the past 50 years, and one in five Wisconsin birds at risk of extinction, a state bird conservation coalition is rebooting with new energy to stem declines and enhance critical habitat statewide for birds.
The Wisconsin Bird Conservation Partnership - formerly the Wisconsin Bird Conservation Initiative - is getting a new look. The Wisconsin Bird Conservation Partnership has hired well-known bird expert and environmental scientist, Tom Prestby, to help maximize benefits for birds at 93 sites designated as Important Bird Areas or IBAs.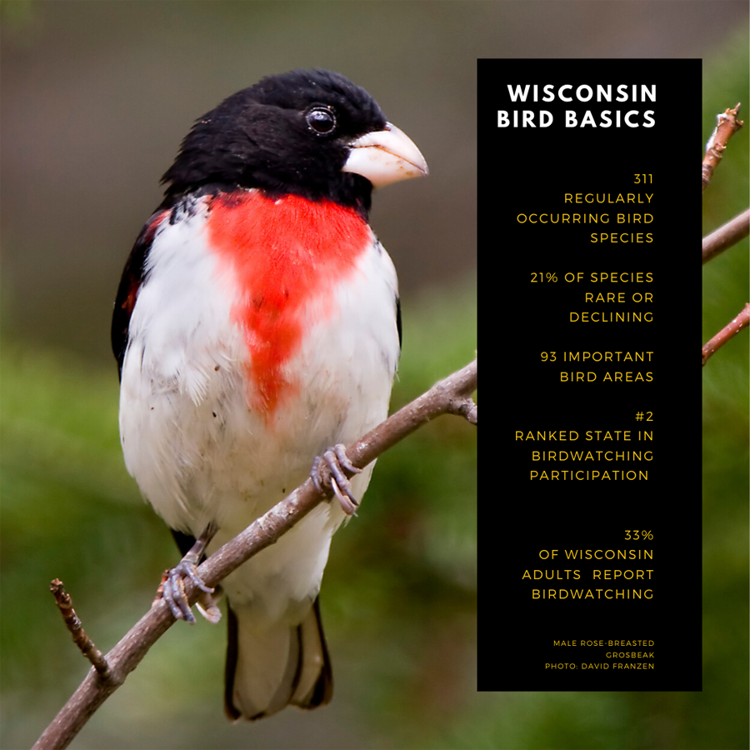 Prestby, an environmental scientist with GEI Consultants in Green Bay, will be identifying conservation opportunities in five to 15 high-priority IBAs and identifying strategies for launching bird conservation partnerships there.
The Wisconsin Department of Natural Resources Natural Heritage Conservation Program is a key member and funder of the partnership.
"Our birds are facing serious threats. 2019 was a wake-up call for bird lovers everywhere, including Wisconsin," said Craig Thompson, a migratory bird expert and NHC Program Integration Section Chief. "We need all hands on deck to help them. Our partnership is re-energizing and stepping up to answer this urgent need to save our birds."
Native bird populations in the U.S. and Canada have declined by 30%, or 2.9 billion birds, since 1970, according to a study by researchers from seven institutions, including the Smithsonian Institution. A 2019 National Audubon Society study revealed two-thirds of North American bird species are at risk of extinction from climate change, but that we can help improve the chances for 76% of species at risk if we act now.
Founded in 2001, the partnership's Chairwoman Karen Etter Hale has served in her role since 2001. The new name "highlights our structure and the mission we've had since day one," she said.
"We're a cooperative partnership delivering the full spectrum of bird conservation and emphasizing volunteer stewardship," Etter said. "Only together can we conserve Wisconsin's birds."
The partnership encompasses more than 150 organizations around the state, including bird clubs, hunting and fishing groups, government agencies, land trusts, nature centers, environmental groups, universities and businesses.
The new logo emphasizes not only the organization's scope but the range of avian species it shares the concern for. The logo was designed by Ryan Steiskal of Milwaukee after a statewide competition.
The Wisconsin Bird Conservation Partnership wants to recapture momentum developed through its earlier accomplishments, including Wisconsin's IBA program, the Great Wisconsin Birding & Nature Trail, Wisconsin All-bird Plan, citizen-based bird monitoring opportunities, Bird City Wisconsin and regular public outreach and education activities.
"Our reinvigorated partnership builds on these successes and sets the stage for more cutting-edge conservation at a time when birds need it most," Etter Hale said.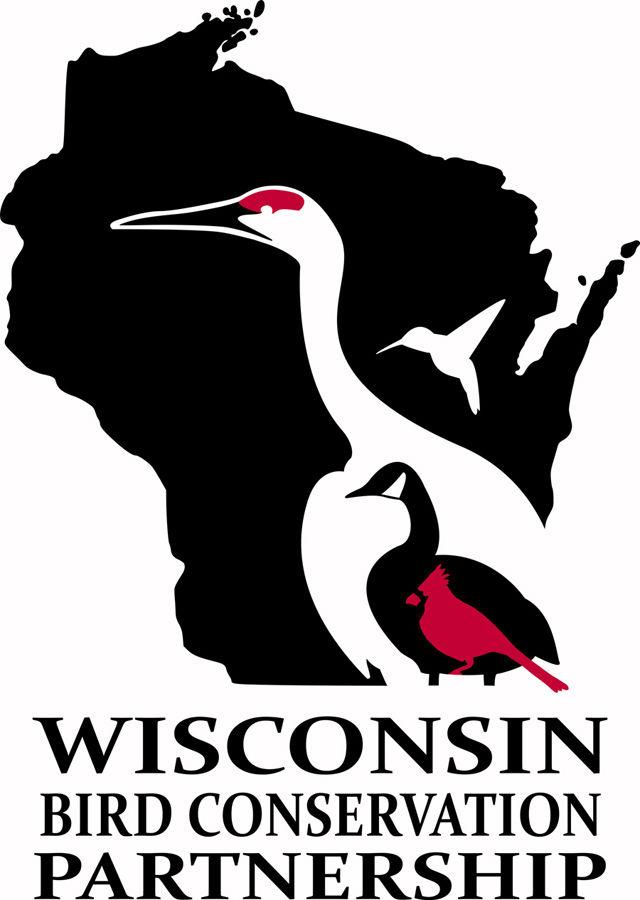 For more information about the Wisconsin Bird Conservation Partnership, Important Bird Areas and the organization's strategic plan, visit: http://www.wisconsinbirds.org/