The School District of Grantsburg has had a Youth Apprenticeship Program for several years, and it is designed for students to experience and gain skills in a real work environment. It is a statewide school-to-work initiative and it gives local businesses the opportunity to inspire and develop a new generation of talent. High School student Isaac Quimby joined this program and began his apprenticeship with DR Tech.
The high school and DR Tech have partnered for many years to introduce students to welding. By being a partner of the program, DR Tech must commit to 450 hours of paid employment for the student under apprenticeship and they are also responsible for teaching a variety of skills through one-on-one mentorship.
Quimby said he starts his day by getting up and going into work at DR Tech at 6 a.m. While there he gets to do a lot of polishing, some welding, a little bit on the brake press and other miscellaneous stuff around the shop. He said whenever he can, he helps out the guys that work there. "Wherever there's a spot that needs to be filled, I'll step in and help out."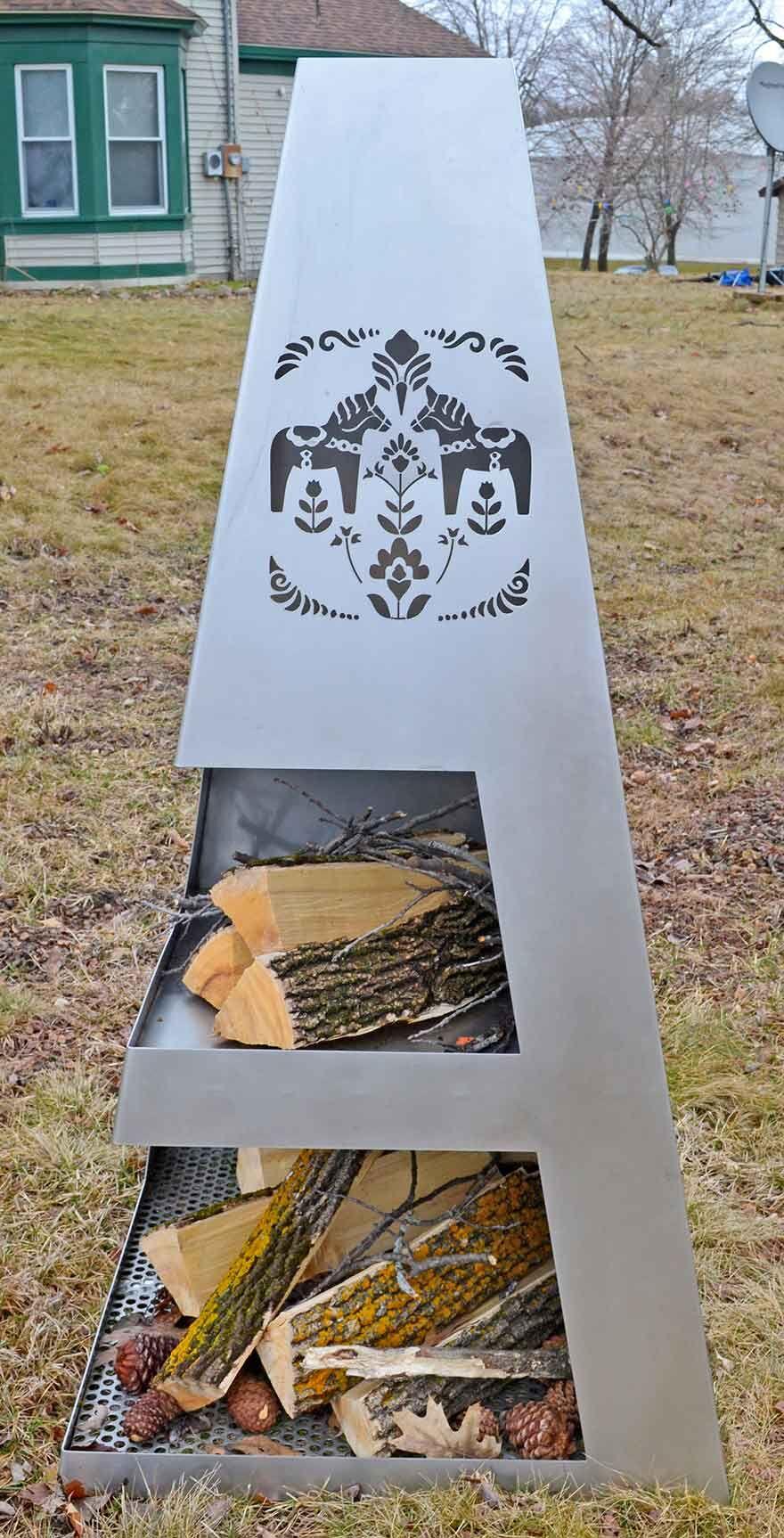 When asked if he is learning anything through his apprenticeship, he said, "I'm learning a lot. I always tell my dad that it's the best class I've ever taken in school in terms of what I've learned that I can relate and use in the real world."
He said he also gets to apply a lot of the math that he learns in Mr. Johnson's technical math class to what he does at DR Tech in terms of layout, how to cut pieces and figuring out angles.
"I think the whole program is a great idea and I think that more kids should be involved with it because not only do you use the skills that you learn in school, you get to apply them to build things like this (the fireplace), which I thought was cool."
A picture of a Swedish fireplace was sent to the Quimby family and DR Tech to see if it was something that they could create. Working with his mentors at DR Tech, Quimby designed and created a Swedish-inspired fireplace adorned with Dala horses on the front. The fireplace has one part for storage underneath and then right above that the part for the fire.
As fun as building the fireplace was, Quimby said one of his favorite parts of the apprenticeship has been working with all of the people at DR Tech and learning from the guys who have many years of experience.
"Overall, it's been a really great experience and I'm glad that I participated in it."
High School Principal Matt Haase said, "We're really proud of the program and it's a great connection with DR Tech."