Editor's Note: This article was originally published in March with inaccuracies.
The Grantsburg Public Library Mary Ann Erickson Memorial has installed a new piece of artwork for its Bruce Erickson Learning Center.
A lot of people helped make the library what it is today, and the learning center has got a new addition to commemorating the Friends of the Library that helped make it possible.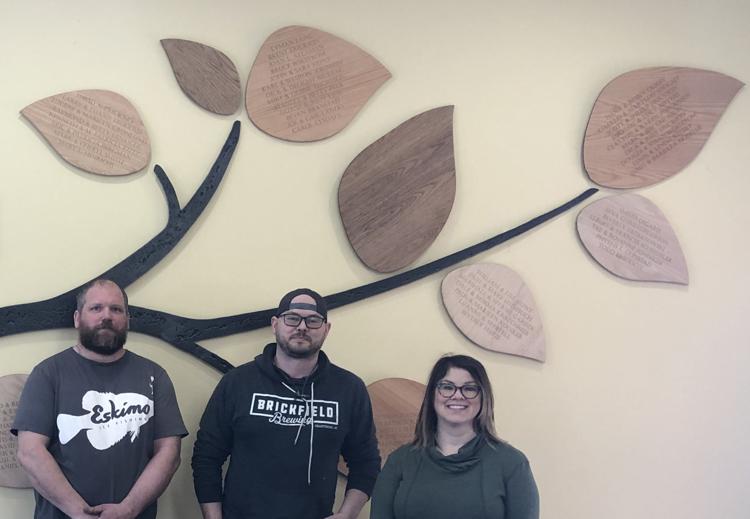 Mike Route and Jake Hochstetler of Red Iron Studio in Frederic and Lena Shepherd were the artists who designed and built the piece. The piece is a long iron branch, about 12 feet long, with a number of wooden leaves with the names of Friends of the Library engraved on them.
Aaron Gilhoi, Grantsburg high school student, made the engraved wood leaves with help from tech ed teacher Jerimiah Stavne.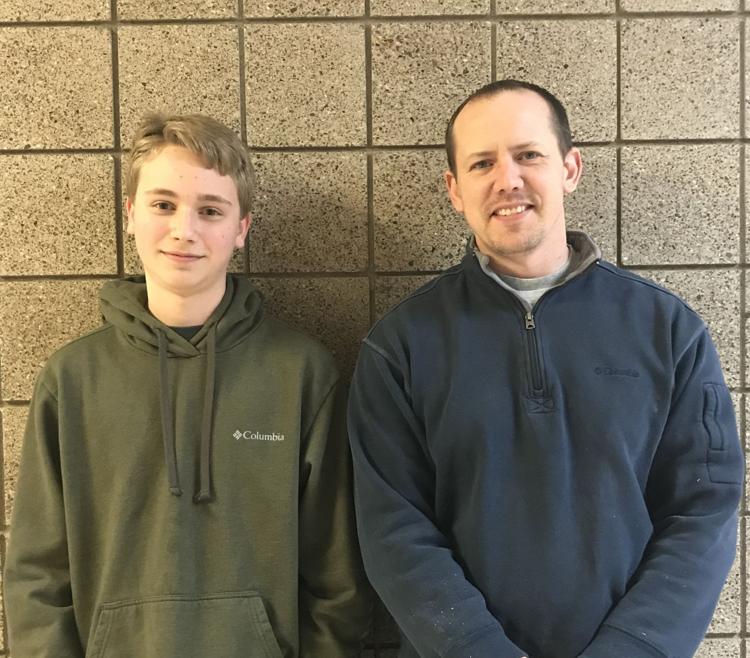 "There are about 90 names that were all helpful in making the library what it is today," library director Kristina Kelley-Johnson said. "We wanted a way to commemorate these individuals for all of their help."
Route and Hochstelter enlisted a number of Frederic students to help with the ironwork. Shepherd grew up in Grantsburg that is now based in Minneapolis where she works in the design industry.
Installation of the piece began earlier this month and the piece was completed recently.
Kelley-Johnson said the library had been brainstorming what to do with the space for years and knew artwork would look good.
"We knew the artwork in the learning center would bring the community together," Kelley-Johnson said. "Lots of people made this space possible and commemorating them with this artwork was a perfect way."
The Bruce Erickson Learning Center
The building was started as a vision by Bruce Erickson to build a learning center for the community attach to the Mary Ann Erickson memorial public library.
Erickson, an architect by trade, design the building, worked with the draftsman to complete the drawings and supervise the buildings construction with the construction Manager.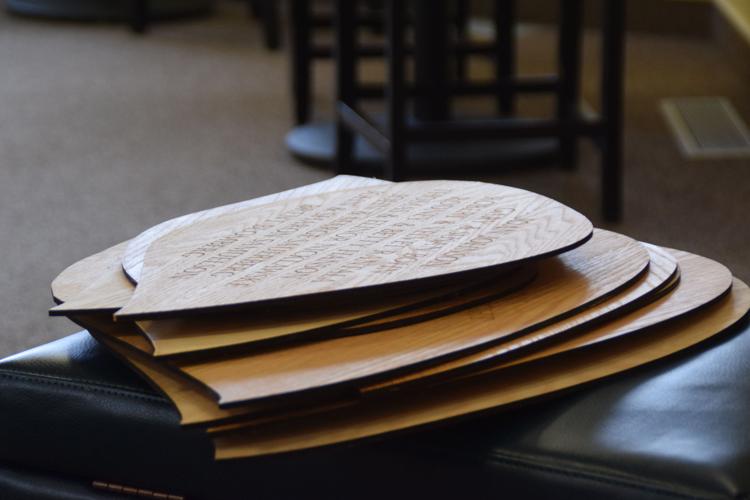 Erickson donated 25% of the building cost and fund raised the remaining cost from local businesses. US Bank, Grantsburg Telephone company, Bremer Bank. and Grantsburg public funds.
He also led volunteers within the community Village boards, Library boards, Community Business leaders and Friends of the library to collaboratively bring the building to its completion.
Bruce's son, Brent told the Sentinel, "The past several years the community has enjoyed this beautiful learning center named after its founder: the Bruce Erickson Learning Center."