The Humane Society of Burnett County has officially moved from Midtown Road to County Road D. The new facility was full of community members stopping by to check out where the county's four-footed friends will now reside.
The Peggy Schilling Animal Adoption and Education Center held their grand opening on Sunday. It has almost twice as much space as their former location. Meaning they have the ability to take in many more stray, stranded or abandoned dogs or cats.
Hugh Schilling arrived on Sunday to great fanfare. Schilling was a major donor to the project and had a giant smile on his face as he walked into the new facility.
The kennels have special doors between them that can open to allow a mother and her pups to go back and forth in the kennel without issue. They also have special locks on them because as one worker put it, "I've seen dogs open up these doors without issue after a while."
The dog side of the building also has special epoxy floor that allows staff to power wash the floor for easy clean up.
HSBC goes back to their incorporation in 2000 in a residential trailer on Midtown Road in Siren.
Since then they have averaged sheltering 280 animals each year. The majority of those animals are strays.
Peggy Tolbert, HSBC Treasurer, explained to the Sentinel last year that their facilities are deteriorating.
The renovations of the former Baker building, on County Road D, were designed by Derrick Capra, Legends Architecture LLC from Hayward and the construction manager was Berghammer Builders from Cumberland. Several local subcontractors worked on the project.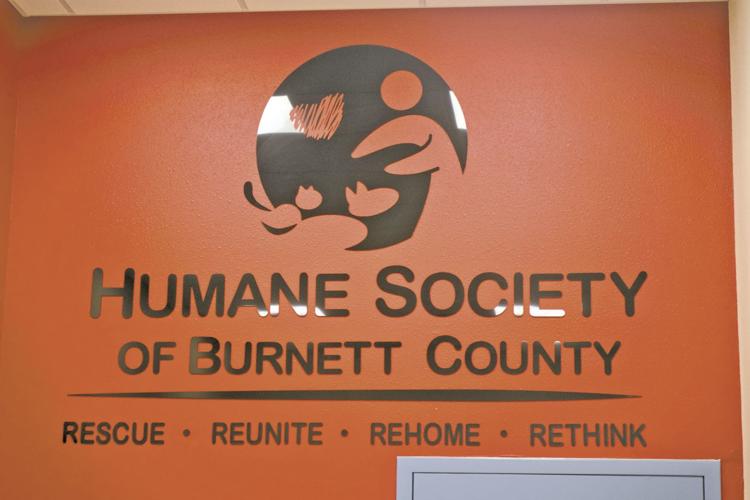 The Peggy Schilling Animal Adoption and Education Center is located at 7410 County Road D, Webster WI 54893. Mailing address is PO Box 621, Webster, WI 54893. The phone number at the Center is 715-349-2368. Email is rescue.hsbc@gmail.com and website address is https://hsburnettcty.org. Regular hours will resume Tuesday, June 25, 2019. Office hours are Tuesday – Friday noon to 5 p.m. and Saturday 11 a.m. – 3 p.m.