Carol Ahlquist, the Director of Nursing at the Continuing Care Center (CCC) in Grantsburg was the first recipient to receive the Service Above Self award.
The Rotary Club is beginning a new award system for the Service Above Self award. Every quarter, there will be a recipient of this award chosen by the previous recipients. When Ahlquist attended the rotary meeting last week, she was under the impression that she would be choosing the first person to receive this award. She was stunned to find out that she was actually going to be the first recipient.
There were three fellow staff members from Burnett Medical Center (BMC) who attended the meeting to speak about Ahlquist and why she was receiving the award. The first member who spoke was Joann Phernetton, a social worker at BMC. Tears were held back as she spoke about Ahlquist and why she was deserving of this award. She used Carol's name spelled backwards to use words to describe her- Loving, optimistic, radiant, affirming and Christlike.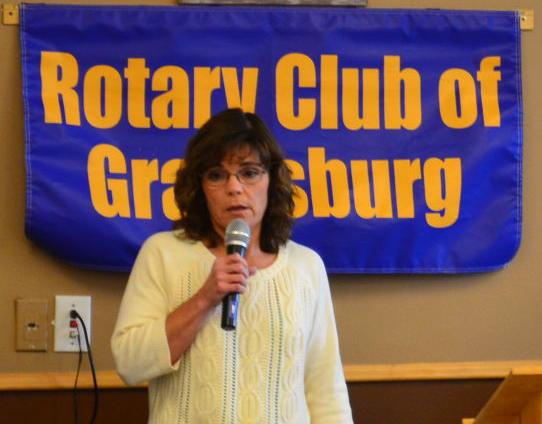 The next speaker was Amy Frommader, a nurse at BMC. Frommader has been working with Ahlquist for 22 years. She said, "What makes her the best is the way that she makes everyone else, all people around her, want to be better." She is always finding time to help residents, staff and resident's family members. She ended her speech beautifully with recognition of Ahlquist.
"She is so, so deserving to be recognized. She's not recognized enough for all that she does for CCC."
Lynn Carlson, the Rehab Manager at BMC, then took a few moments to speak about Ahlquist. "If you're having a bad day and you meet her in the hallway, she's got the biggest smile of anybody." He was very pleased and said that Ahlquist is very deserving to start off the tradition of the quarterly Service Above Self award.
The person who presented the award to Ahlquist was her brother Peter Johnson. Before presenting Ahlquist with the award, he took the time to speak about her and her tough, selfless careers in oncology, nursing and as a CNA. He explained that one of the most selfless things she does is around Christmas time. Ahlquist will come in on Christmas morning and work for a nurse who was otherwise supposed to be working that day so they can be with their family.
After accepting the award, Ahlquist thanked the rotary for absolutely everything they do for CCC. She has always enjoyed her careers in helping others and she loves nothing more than to take care of people.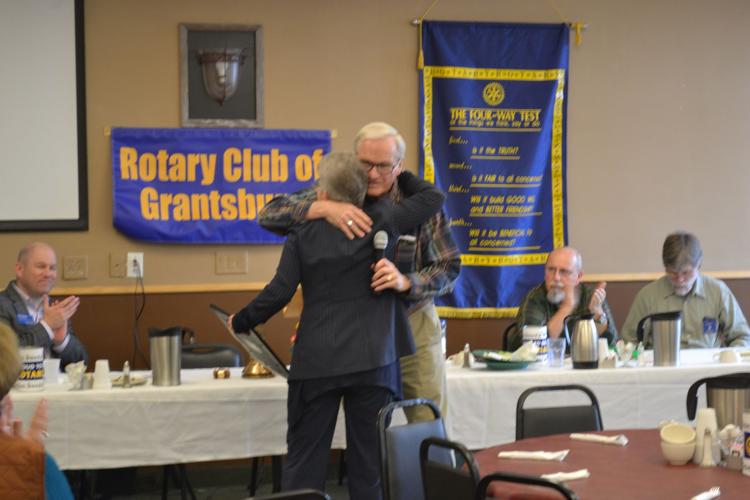 "The thrill of my life is that I've been able to take care of many community people who were foundational in forming my life." A few examples were her fellow family members, former teachers, previous dentists, a pastor and Sunday School teachers.
"I am very, very honored to work in this community and be honored by Rotarians who I hold in such high regards."