Jeremy J. Paulson, 36, Siren, has two open cases in Burnett County both involving drugs and bail jumping. He led officers on a high-speed chase that reached 95 mph in Grantsburg last month.
Paulson has been housed in Barron County Jail since early August. He was back in Burnett County for his preliminary hearing and bail/bond hearing. The cash bond was amended from $5,000 to $3,000.
He is facing multiple felony charges in one case including attempting to flee or elude an officer and two counts of felony bail jumping, in another case he is facing felony counts of possession of narcotic drugs and possession of methamphetamine.
According to the criminal complaint in March, a sheriff's deputy attempted a traffic stop in the town of Daniels on State Road 70. The deputy noted a blue car driving westbound on 70 and noticed a headlight on the vehicle was not working.
The deputy followed the blue car, the driver was later identified as Paulson, and later turned on the emergency lights and after a short chase the car eventually pulled over.
At this point the officer saw two others in the car and Siren Police was quickly on the scene as backup. The male in the car told officers his name was Mike Lapointe, but later admitted he was Edwin Akana and the female passenger was Jamie Erichson.
The Sheriff's K-9 unit was called to the scene and alerted authorities of the presence of narcotics in the vehicle.
Erichson allegedly told officers that during the brief chase, Paulson attempted to hide drugs in the car under the driver seat and into the back seat of the car. Officers were also told Paulson was allegedly using drugs and that is why he fled.
A search of the vehicle concluded with the officer locating multiple containers of drugs and drug paraphernalia.
The deputy then found what was described as a "homemade 'drug kit'" containing .2 grams of suspected heroin, over 36 grams of suspected marijuana, 15 Diazepam pills (commonly used to treat anxiety, muscle spasms and seizures) along with multiple needles and a glass meth pipe.
Later authorities learned Paulson allegedly threw things out of the car.
Authorities revisited the scene on March 15. They found 24 hydrocodone pills (commonly used to treat severe pain) and gem bags similar to those found in the vehicle.
Then in August, Paulson had another run-in with law enforcement.
The criminal complaint states on August 6 a Grantsburg Police officer was on patrol when they saw a vehicle at the Sinclair gas station in Grantsburg. The officer noted a female, Kerissa G. Morrin, was pumping gas and a male was sitting in the driver's seat of the vehicle.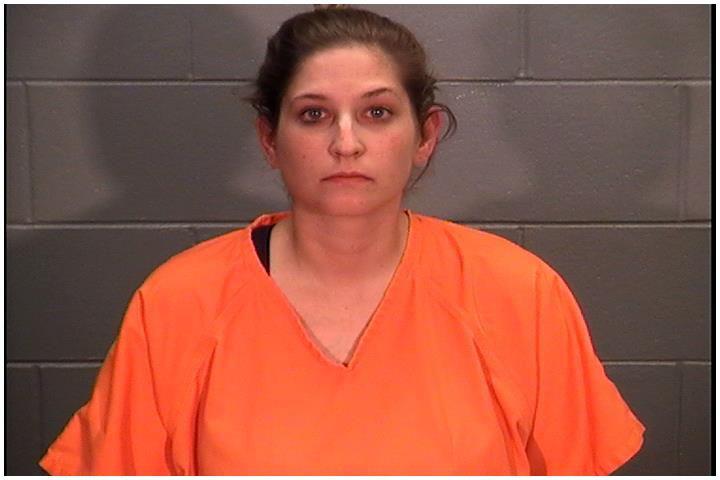 The vehicle allegedly left the gas station at a high rate of speed heading north on S. Pine Street. Paulson then turned onto W. St. George Avenue and continued at a high rate of speed. While going westbound and passing Peterson Street the car was still going much faster than the posted speed limit of 25 mph. Once the car reached the intersection of W. St. George Street and S. Russell Street it was travelling at around 55 mph.
Paulson then turned onto S. Russell Street and crossed State Road 70. The officer's car reached 95 mph near the intersection of S. Russell Street and Skog Road and the officer believed Paulson was travelling well over 100 mph.
Paulson's vehicle soon crashed into a ditch on the south side of Skog Road. A sheriff's deputy arrived on the scene and located Paulson who told officers, "Sorry guy's, dumb move," as he exited the ditch. Morrin was located in the tall grass.
Officers searched the vehicle and found various drug paraphernalia and a small glass bubble pipe with white crystal residue, which later tested positive for the presence of methamphetamine.
There were also a number of items in the car related to a burglary complaint filed earlier that week. Those items included a chainsaw and a fish locater with a combined value of about $850.
Paulson was then arrested and later charged with a felony bail jumping and a misdemeanor count of resisting an officer – failure to stop vehicle.
Morrin faces two misdemeanor receiving stolen property (<$2,500) charges along with possession of drug paraphernalia.
Paulson faces six total felony charges along with a pair of misdemeanor receiving stolen property (<$2,500.) He is scheduled to be back in court in October for a status conference.
Online court records indicate Morrin posted her cash bond of $250 and is also scheduled for court in October.