BURNETT COUNTY––Michael E. Denn, 56, Grantsburg has been charged with theft of movable property (>$10,000-$100,000) a class G Felony after allegedly stealing a Bobcat skid steer. If found guilty, he faces 10 years in prison and a fine of $25,000.
He was also charged with receiving stolen property, possession of methamphetamine, possession of THC, possession of drug paraphernalia and felony bail jumping. If convicted on all charges in this case, he is faced with a potential $46,500 in fines and over 26 years in prison.
Denn was already out on cash bond for another case where he was suspected of driving under the influence of methamphetamine and lead officers on a late night chase which ended up with him being charged with five felonies including battery to a law enforcement officer, escape and attempting to disarm a peace officer. 
He has been described by Sheriff Ron Wilhelm as a "major player" in the methamphetamine game in Burnett County.
According to the criminal complaint, the sheriff's department received a phone call on May 18 from someone who had hired Denn as a handyman at their cabin.
The property owner stated another family went to stay at their cabin and found Denn and multiple others at the cabin without permission. At this point, the property owner stated Denn had stolen their Bobcat from the property in Trade Lake Township.
Sheriff deputies then went to speak with the people permitted to stay at the cabin. They explained that several individals were in the house, none of them were allowed there, and that they saw a glass bubble pipe in the bathroom.
The permitted family/witnesses told Denn and the others it was time to go. They also told Denn four times he was not allowed to take the skid steer and they even went as far as removing the keys from the ignition.
Denn was able to load up the vehicle and hauled it away onto his trailer. The witnesses also saw a sign that read "Pontoon 4 Rent" which they believed meant Denn was renting out the pontoon without the owners permission.
The property owner estimated the skid steer was valued around $12,000 and was also missing a riding lawn mower.

On May 24 a search warrant was executed in Trade Lake. A glass bubble pipe and a bag of leafy plant material was found. The glass bubble pipe tested positive for methamphetamine and the plant material tested positive for THC and weighed out to 4.96 grams.
During the search, officers also found an Aluma trailer that was reported stolen from Scott County. They also discovered a number of attachments to the Skid Steer that had been removed.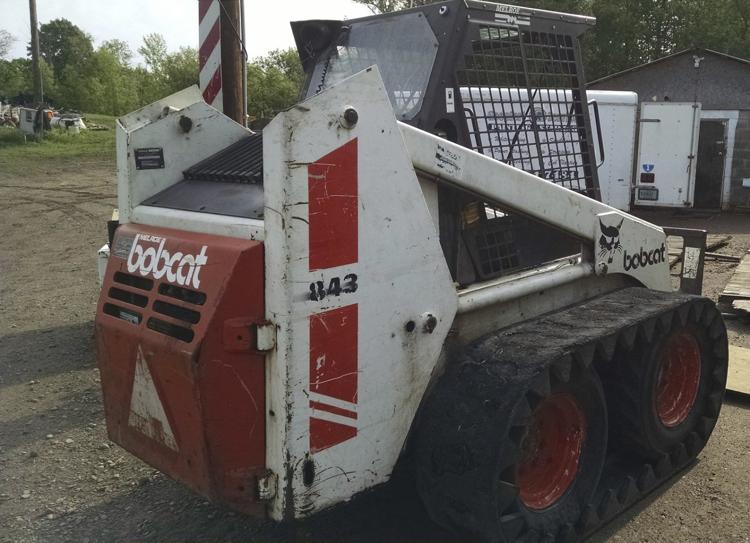 Along with the class G felony charges for theft of movable property, Denn is also faceing class H felony charges for receiving stolen property and possession of methamphetamine.
Denn is scheduled to have his status conference on August 8 in front of Judge Melissia Mogen. He is currently out on $2,500 cash bond.